10 Creative Things To Do in the Metaverse
18 October
Sara Wahba
Technology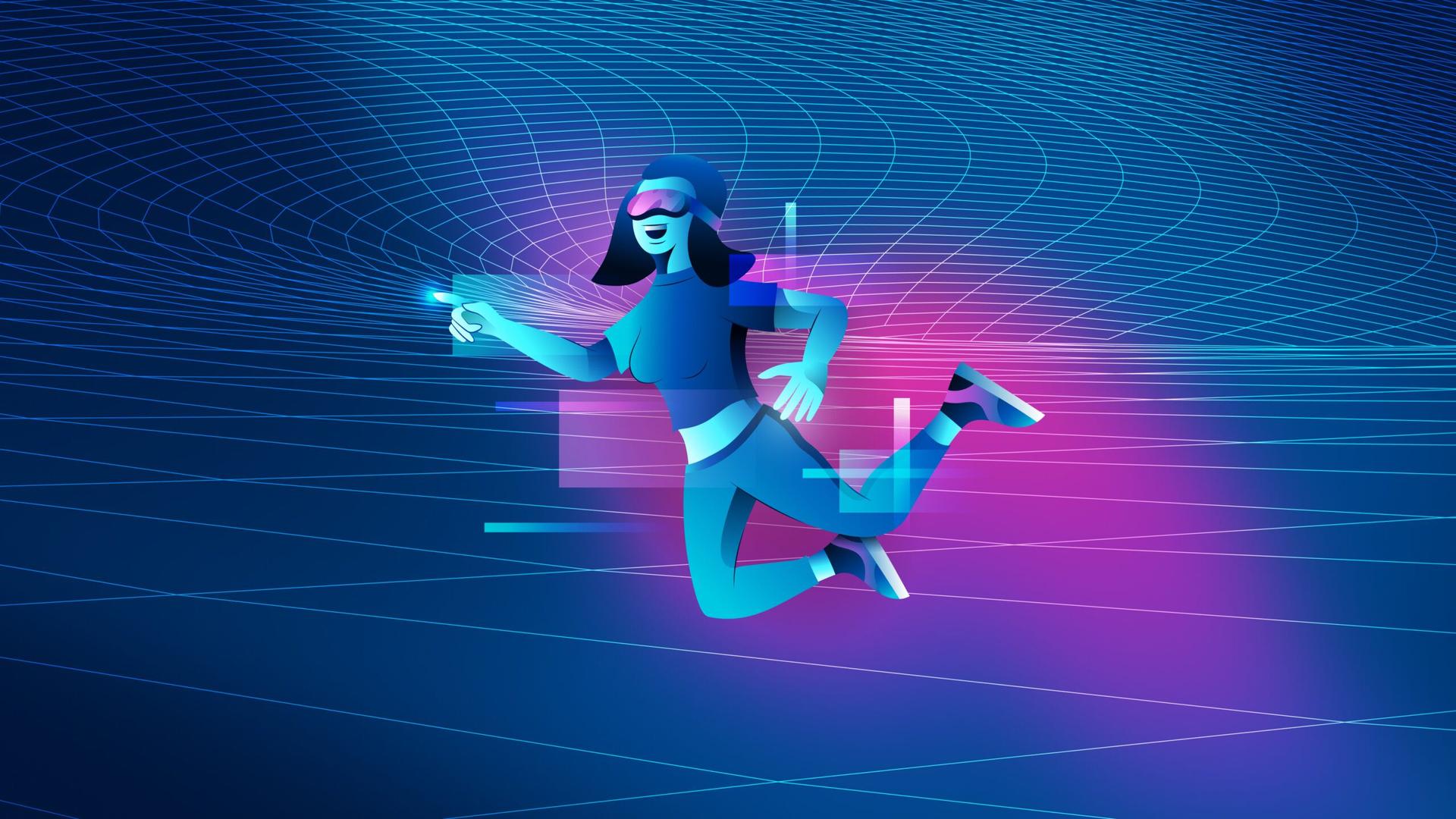 The Metaverse is a term coined by Neal Stephenson in his book Snow Crash. It refers to a shared virtual space where people can interact with each other through avatars. There are many things to do in the Metaverse users can create their content, share it with friends, and earn money by selling items or services. Metaverse is still in beta, with a few platforms available for public use. However, there are many things to do in the Metaverse. Here are the top 10 creative things to do in the Metaverse.
So, What can I do in the Metaverse?
The Metaverse is a virtual world where users can create 3D avatars and interact with others using text, voice, video, and gaming. A metaverse is where people can meet new friends, connect, and explore new ideas. Here, Metastack listed 10 things to do in Metaverse.
Express yourself through avatars
Avatars are customizable, allowing users to choose their appearance, clothing, hairstyle, and voice. Thus, this will enable people to express themselves in ways that would otherwise be impossible.
Education
Learning languages, developing skills, or mastering a new skill is easy and accessible on metaverses. The Metaverse has the potential to change the way we learn, practice thoroughly, and perform.
Learning opportunities on metaverses have become more widespread and expanding. Moreover, many different platforms have provided the possibility of learning about metaverses and everything that serves this virtual world.
Purchase real estate
Real estate has the most expanded sales and the largest share of investments on metaverses. Investors aspire and aim to make quick money through real estate investing in virtual world.
Thus, metaverses provide many meta lands available for sale. Once you have purchased real estate, you can sell it at a higher valuation or rent it to a real estate developer or VR event organizer to make a profit.
Consume and create art
Art galleries are abundant on metaverses. Thus, visiting it has become a simple matter compared to the past. If you are bored, you can find things to do in the Metaverse, such as visiting art galleries. Also, you can display your artwork if you have art worth publishing. The digital arts sub-sector is attracting severe interest as both digital artists, and NFTs are already gaining significant interest.
Play Games
Game lovers have a large share of metaverses, as games are one of the most important things to do on metaverses. The most popular games on Metaverse are Roblox and Fortnite.
Additionally, VR gaming is a critical use case for the virtual world and perhaps the purpose for which it was initially conceived.
Shop, trade, and sell
One of the things to do in Metaverse is interacting with things in a way that can't be accessed via e-commerce or online storefronts. You may be able to visit and shop in virtual stores and try on shoes and clothes. In addition, you can also pay with cryptocurrencies such as Bitcoin and others. You can buy virtual things for your avatar, start an actual transaction, and deliver the product later.
Work collaboratively
One of the Metaverse goals is to bridge the gap between supporters and opponents working from home. And it seeks to make the idea of ​​remote work an endeavor for everyone.
Implementing this idea in the virtual world allows you to chat with colleagues, work on projects, and have virtual meetings from your digital office. Furthermore, it will be one of the most comprehensive and accessible workplaces ever.
Meet with friends
The most common idea that metaverses pursue is social interaction. This makes hanging out with family and friends one metaverses' most essential and priority activities. You can hang out with your friends and share their social events virtually. Also, among the things to do in the Metaverse is to attend live music shows and watch shows no matter where you are in real life.
Visit other realms
You can enjoy the holidays in the virtual world just as you would in the real world. The virtual world seeks to replace real places with virtual ones, avoiding the problems of overcrowded, capacity, and taking a long time and effort in transportation.
Attend concerts, trade exhibits, and learning events
You have a lot of things to do in the metaverse, including using VR properties to hold all kinds of events. For example, you can launch concerts and social gatherings to business events and learning sessions. Through metaverses, it becomes easier for you to reach a more significant audience.
Things To Do in the Metaverse: Conclusion
You'll find lots and lots of things to do in Metaverse through the unified virtual environment of the virtual world that promises unlimited options for work, play, social contacts, and revenue generation. Follow more posts on Metastack to get more information about Metaverse.