How To Buy Land In The Metaverse?
24 July
Sara Wahba
Real estate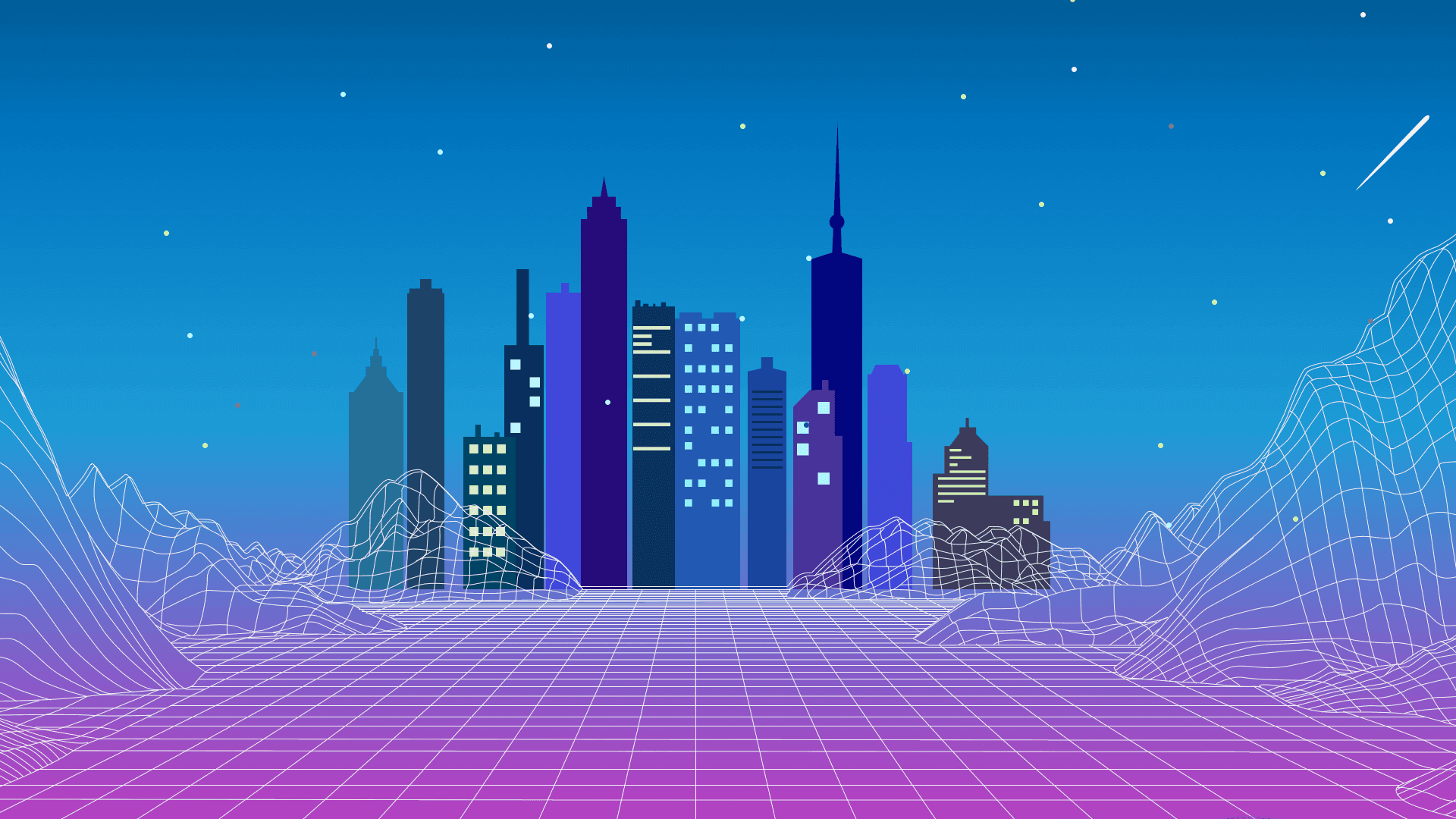 How to buy land in the metaverse? Today, this question crosses your mind before asking how to buy a piece of land facade fronting the Eiffel Tower or the Burj Khalifa. But unfortunately, the real estate market has been crazy recently; prices are rising every second, and we can't catch up. As a result, many of us have become unable to face intense life troubles. But in this article, the case is somewhat different, and the questions and goals will also differ.
When we talk about the most valuable piece of land in the world, we are not talking about a piece of royal land or the wealthiests' lands; the most valuable lands don't even exist on Earth - and on top of that, they aren't even real. So, how to buy metaverse land? This is a valid question - Investors are now paying millions for meta land that exists only in 3D virtual worlds.
Of course, the meta land is not limited to traditional fiat fans; crypto fans also have a significant share of buying meta land. The meta land crypto spreads like wildfire. Buying land in the metaverse became much easier with tech followers and potential metaverse users to grab a piece of digital land. Today, let's dive deeper with Metastack about buying and selling land business and meta land crypto and how you can join in.
What Is Metaverse Land?
Now, you can get the best virtual land to buy easily, as the metaverse is divided into different areas. These areas may include free metaverse land. So users can easily buy the metaverse free land and use it for various purposes.
By purchasing meta lands, you get many of the benefits that the metaverse offers you. You can buy the meta lands, program them, and sell them or exchange non-fungible tokens (NFTs) for cryptocurrencies or fiat money. The features of meta lands are not over; users can create many experiences, play games, socialize, host events and more.
Easily, you can prove your ownership of a piece of meta land and its digital assets with NFTs. As a result, all transactions involving meta lands are equal public records. Usually, users can purchase land in the metaverse through the platform market - or choose a third-party NFT platform such as OpenSea and Rarible.
After Facebook's rebranding to Meta, the sales value of the real estate in the four metaverses grew to a combined value nearly 1,000 percent higher than ever. The popularity of buying land in metaverse is rapidly growing. In 2021, the prices of Metaverse properties had increased by 700%, and the total market had reached $500 million. In 2022, the total market is expected to double to $1 billion.
What Can You Use Virtual Land For?
For many users, buying land in Metaverse means an excellent opportunity to monetize significant virtual assets. From rent metaverse land to meta lands management, some of the revenue-producing trends that come into play include:
Flipping Land
Some users are wondering how to flip land in the metaverse? Flipping Land enables users to choose to capture a virtual plot of land and resell it for a markup.
Building infrastructures
Establishing infrastructure in virtual lands is one of the best things a user can do after buying land in the metaverse. This includes digital casinos, clubs, concert venues, NFT galleries, convenience stores, etc.
Brokering
In brokering, it is somewhat similar to the real market. However, NFTs are rapidly growing in popularity, leading to the emergence of real estate brokers. Brokers connect sellers with potential buyers or advise clients on the best way to manage buying and selling land business.
Advertising
The areas of high demand metaverse have become a privileged place for advertising. Owners of meta lands can rent their metaverse land and allow businesses to use it to promote their products and services.
Events and services
Meta lands are used to host events and operate services. For example, the sandbox metaverse land motivates users to create mini-games and educational activities. These activities can benefit users in the metaverse community and others in the actual community.Lately, many real-world companies have been looking for additional new ways to invest in the metaverse by exploring virtual mortgage lending, mortgages, consumer lending, and cryptocurrency transactions. These companies include PwC, Sotheby's, JP Morgan and HSBC.
How To Buy Land In The Metaverse?
For buying and selling land business in the virtual metaverse, you can follow the same regulations as NFT sales. Most metaverse platforms are specifically designed to allow easy access through the desktop platform, to give those interested in buying meta lands initial details of the available land and essential aspects of how to buy land in the metaverse.
If you want to buy a piece of meta land, you will have this information such as; location, total area, average prices, utility possibilities and transaction history. Remember that land in the metaverse is exchanged as NFT, and the title deed is etched onto the blockchain. This helps protect the owners from fraud and other misfortunes.
Open a Digital Crypto Wallet
To know how to buy land in the Metaverse, most likely, first, you must have a cryptocurrency to make transactions. This is called meta land crypto, i.e. buying land in metaverses with cryptocurrencies. Hence, the acquisition of a crypto wallet is inevitable. To have a good experience with crypto wallets, you can choose a wallet you can integrate into your web browser for ease of use.
For example, you can buy some of the best crypto wallets, including MetaMask and Binance Chain Wallet. But before proceeding with the acquisition of any crypto wallet, you must make sure that it supports the purchase in the project in which you plan to purchase in Metaverse. Often, you will find this information available to you on the platforms you are targeting to subscribe to.
Buy Cryptocurrency
Cryptocurrency is your gateway to the world of the Metaverse. Indeed, you'll need to buy cryptocurrencies to facilitate buying and selling land business on Metaverse. You can easily buy some of the most popular coins like $MANA, $SAND and $ETH on exchanges like Binance, Coinbase or KuCoin.
Select a Metaverse
Investigating your choices and comparing the suggested alternatives carefully is an excellent idea before proceeding with the purchase decision in the Metaverse. Of course, this will help you make more rational and objective decisions. Top platforms like Decentraland and Sandbox sell virtual lands through tokens like MANA and SAND, respectively. You should access essential information before buying, such as price, total size and current owner. And be aware that the area of the meta lands may change from one Metaverse to another.
Confirm Your Purchase
After completing all the previous simple steps, get your encrypted digital wallet, fill it with digital currencies and choose a piece of land in your favorite metaverse. Now, you can confirm your purchase decision. Once you approve the purchase transaction, you can see your NFT in your wallet. Furthermore, you will be registered as the new owner of the land. From the moment you own the land, you can dispose of it freely. However, you may want to keep it for some time, and you may want to invent and build the utilities that we have talked about previously to provide services.
Where to Find the best virtual land to buy?
Most platforms for buying and selling land business and renting metaverse land have limited plots. Hopefully, this helps boost digital scarcity and nurture a healthy virtual economy.
For example, Decentraland is divided into 90,601 individual plots of virtual land of equal size. On the other hand, the Sandbox has 166464 pieces of meta lands, which the platform calls LANDS.
You can get the best virtual land to buy from several platforms, and many choices are available. Make sure you've checked all of the alternatives before proceeding. The best metaverse to buy land include:
The Sandbox:
Sandbox offers most of the properties as LAND. Therefore, you can find the best virtual land to buy through the Sandbox platform. Furthermore, you can buy it used on some third-party NFT exchanges, such as OpenSea and Rarible.
Decentraland:
Decentraland is at the top of the most expensive buying land metaverse. In addition to the piece of land that is worth millions. Decentraland has gained in popularity due to the platform's high-profile partnerships with brands, celebrities and influencers.
CryptoVoxels:
The digital world CryptoVoxels ranks among the smallest worlds in the MetaQuerys. To begin with, it consisted of a minimal number of parcels containing only 3026 parcels. You can purchase through previous sales or via OpenSea. This world is characterized by the flexibility of buying in it, where you can buy against US dollars and Ethereum. Unlike other metaverses, CryptoVoxels has continued to expand and currently has 7,351 parcels. The lowest price for a plot is around 1.899 ETH (~$5335).
Somnium Space:
In 2018, Somnium Space to buy lands in Metaverse appeared. Somnium Space strongly focuses on virtual reality offerings; it gained fame for its signature games and NFT art. In 2022, there were 5,000 unevenly divided meta lands on the platform. It is expected that these meta lands will increase in the future. The currency of buying and selling land business in Somnium Space is $CUBE. As for the question of how to buy land in Somnium Space? The OpenSea platform provides you with many Somnium Space buy land where you can easily find pieces of land in Metaverses.
Is Metaverse Land a Good Investment: Conclusion
For a start, virtual land and intangible real estate investment may seem challenging to absorb. However, you may find that many people are curious to know more about it, which is what we provide at Metastack. As with any other emerging technology, it may be fraught with risks and many rewards. However, we can't doubt the potential of virtual worlds such as virtual reality, augmented reality, and artificial intelligence.
There is no clear assertion on how successful the buying and selling land business on Metaverse will be. It is all subject to market fluctuations like any other realistic investment. No one can confirm or deny if virtual worlds are the future of the Internet. However, we can assure you that it is trendy and achieving success at present. Reading this post gives you a complete insight into what the Metaverse is, what can you use virtual land for, and how to buy land in the Metaverse? It is your decision now to make.