Best Metaverse Land To Buy And Invest In
05 October
Sara Wahba
Real estate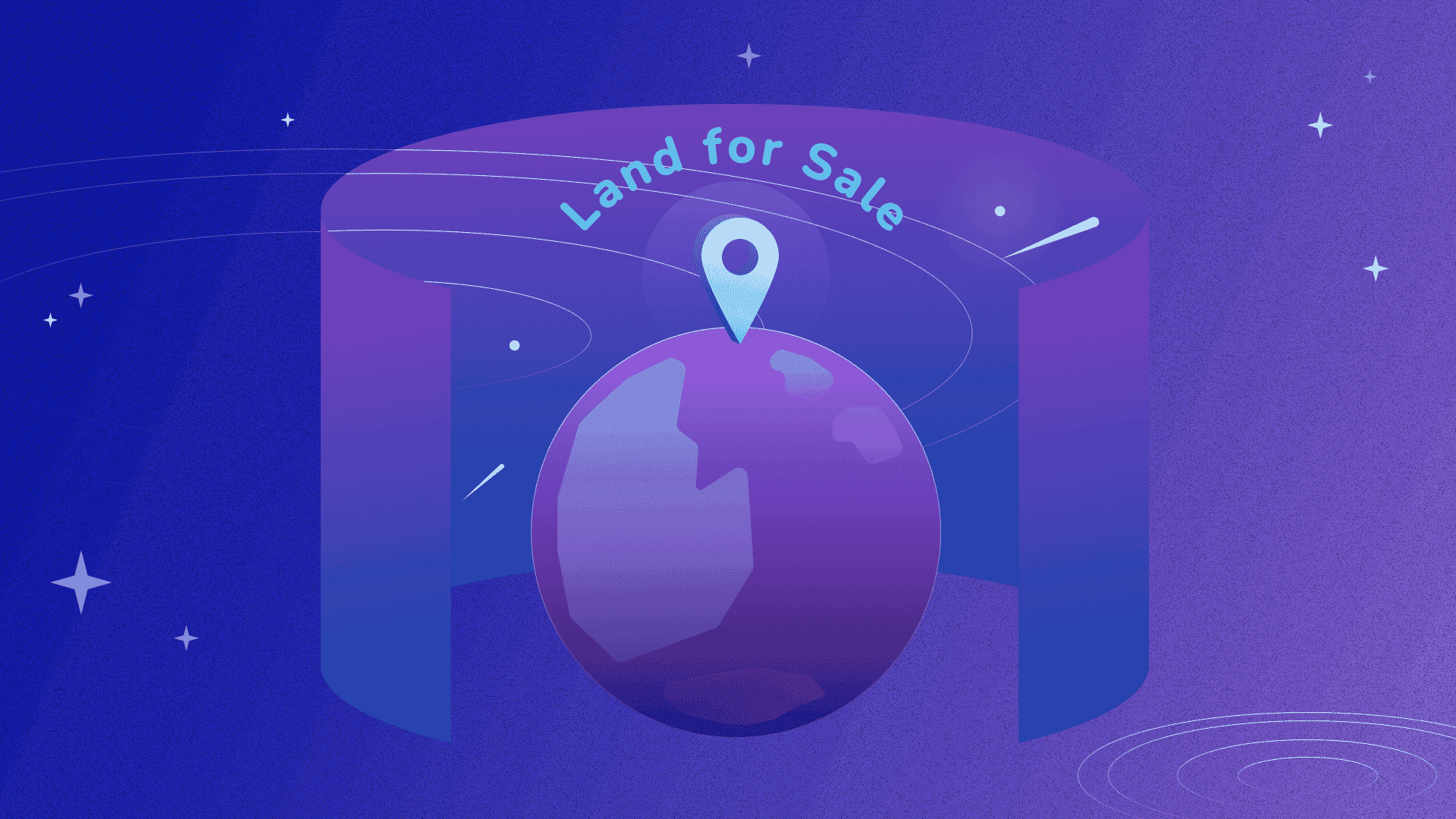 If you want to know the best Metaverse land to buy, in this article from Metastack, you will find the answer to all your questions about investing in the Metaverse. The current projects at Metaverse represent the basic topographic architecture and they have built NFT environments on it. Metaverse users who are investors can construct their real estate on their meta land according to the rules of the Metaverses they are investing in. Furthermore, Metaverses offer infrastructure assets such as land, virtual real estate, buildings, and network systems. In addition, users who are game lovers can play on Metaverse with ease. However, many play-for-profit games require users to possess at least some NFT games to enter their gaming domains.
Best Properties to Invest in Metaverse
The idea of ​​spending real money on non-existent virtual real estate seems absurd. However, many private and institutional investors are increasingly drawn to the concept of Metaverse tokens as solid assets. The Metaverse strength increased rapidly and reached this significant level to invest in many areas, so many are looking to invest in Metaverse but do not know how to start or what the best metaverse land to buy is. The primary and most sought-after assets in this magical meta-world tend to be the NFT assets and in-game infrastructure as they allocate capital to the diverse Metaverse ecosystem.
Top Five Metaverse Land Projects
There is a variety of Metaverses that you can invest in and buy land or property. Metastack will list some of them for you in the following few lines, and you can include any of them in your virtual investment portfolio.
Axie Fantasy is a protocol that incorporates blockchain games, and it got its start from game-fi. It doesn't have the design aesthetic like many of the newer Metaverse projects. However, it holds excellent value due to its historical value as one of the oldest expressions of endgame real estate.
The Metaverse Axie Infinity boasts four different item categories:
Decentraland is a decentralized online virtual reality world that runs primarily on the Ethereum blockchain and it supports the creation of hosting and the sale of virtual plots as NFT. The decentralized Metaverse environment follows an organized grid system of limited and three-dimensional virtual spaces that can be traversed within the decentralized ecosystem as symbols of the Earth.
The Sandbox Metaverse comprises various digital pieces of non-fungible real estate called land. Recently, it caught the eye due to rising land prices and the activation of its alpha game launch. Each land is a unique Ethereum-based ERC 721 NFT asset that can be purchased directly from the security market or major NFT trading venues such as platforms such as Open Sea.
Bit Country's Metaverse Network is a substrate-powered application and blockchain framework for user-generated games. It allows users of the platform to design their virtual worlds and land structures, enabling them to create their own Metaverse experiences. In addition, the developers have built the network using a substrate with a rich set of primaries. This allows developers to use strong and familiar programming jargon to develop their custom Metaverse.
The Aavegotchi Metaverse somewhat attracts users because it includes one of the newest iterations of NFT technology. Aavegotchi is a collectible crypto game that they built on the Ethereum blockchain. Thus, the developers got their inspiration to design it from the digital pet game Tamagotchi with Blockchain-enabled functionality that challenges gaming and digital land ownership. Furthermore, the RV Aavegotchi Metaverse takes the ghost symbol as its primary symbol.
Conclusion
It will make a lot of sense if you have more questions about what is the best Metaverse land to buy. So, keep an eye on Metastack updates to be aware of what's happening in the different worlds of Metaverses. And where is this world heading with users and investors?