Top Virtual Metaverse Games to Play In 2023
07 November
Sara Wahba
Meta Games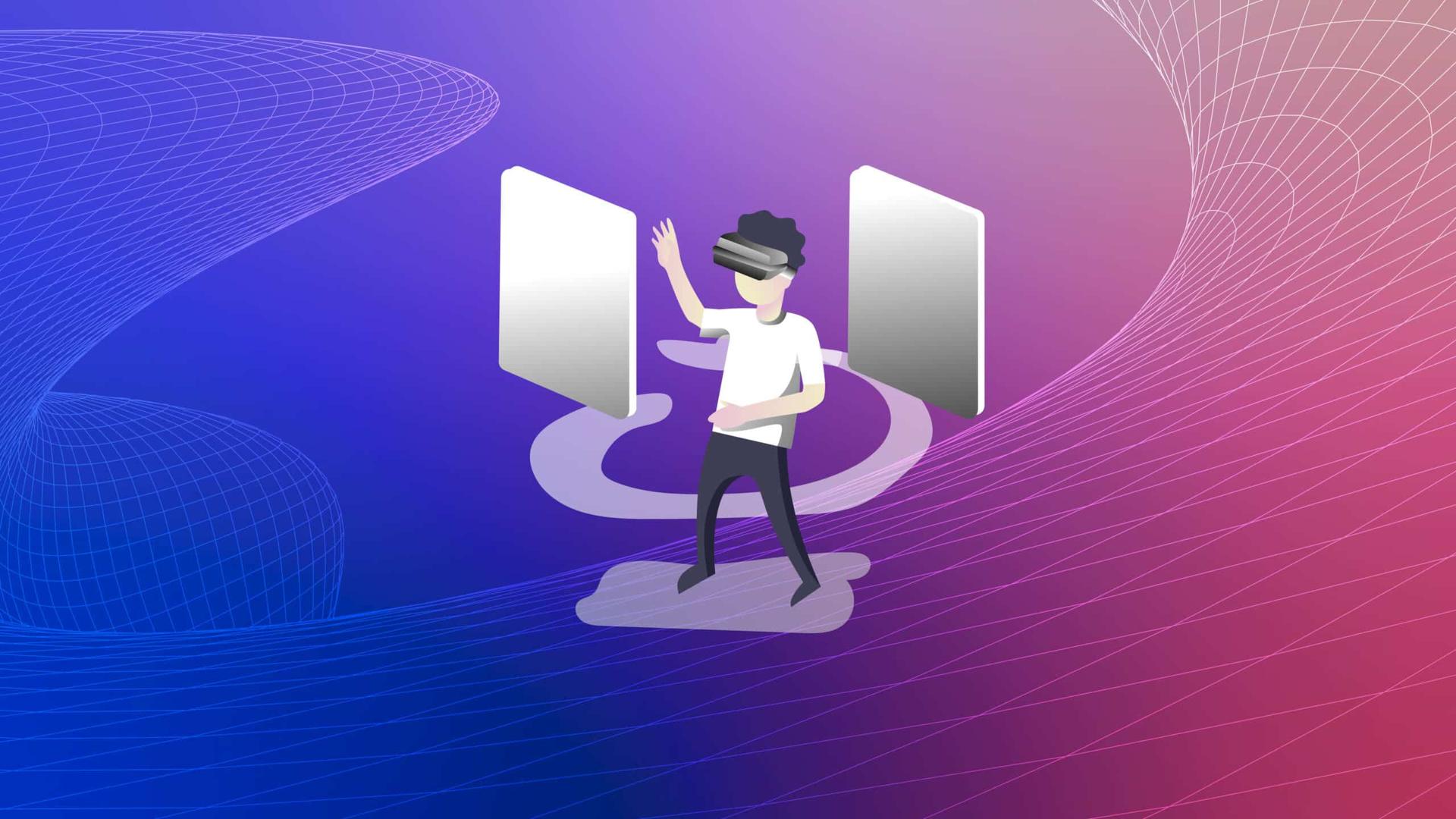 The metaverse term and metaverse games have been rising, and we have heard a lot lately. Many tech businesses are adopting metaverse technology to govern the future virtual economy. Nevertheless, the metaverse meaning still is unclear to some people, especially those beginner investors. That is, given that the metaverse is described as a "big virtual thing" for some people. Hence, it is worth understanding what this term is all about. Metastack explains what you need to know about metaverse games, what you need to play metaverse games, and what are the best virtual games.
What Do You Need to Play Metaverse Games?
Metaverse games or virtual games are one of the most compelling cases in which blockchain is used. The ownership allocation within the metaverse games has made these games more widespread; accordingly, virtual games have become the most popular among the online gamer community. To play most essential games on Metaverse, you will need the following:
A reliable internet connection: It would help if you had the internet package to work faster to get more effective results.
A virtual reality headset: Virtual reality tools in all metaverse games are significantly unnecessary since these tools may cost you thousands of dollars. But at some advanced stage, you will need to get a VR or Metaverse headset to play virtual games. And you still have some affordable options, like Google Cardboard.
PC or mobile device: You may need a PC or smartphone to connect the headset if you're not using Metaverse headsets or VR.
Blockchain wallet: A blockchain wallet is a must-have if you are a metaverse games fan that involves using cryptocurrencies or digital money.
What Are the Best Metaverse Games?
Here are the top 5 best metaverse games:
In 2018, Axie Infinity was launched by Sky Mavis, a Vietnam-based startup. Axie Infinity is inspired by the popular anime series Pokemon. This game features fictional creatures called Axies, and just like in Pokemon, you can collect, keep and trade these creatures.
Moreover, you can borrow 3 Axies to earn new tokens by finding scientists or people who will lend you those axes. Creatures Axies can help you search for treasure or fight against other Axies to earn rewards.
You can buy Meta Lands or Metaverse properties for Axies to live in. Virtual pets and other items in this game have value in the form of non-fungible tokens (NFTs) or digital certificates of ownership governed by blockchain technology. The main currency for game trading is Axie Infinity Shards or AXS.
In 2020, Decentraland was launched to the public by the duo Ari Meilich and Esteban Ordano. They are an Argentine duo interested in slander games on Metaverse.
In Decentraland, you can create avatars and purchase wearables. Moreover, you can acquire real estate in this virtual space that includes more than 90,000 plots of land.
If you are an owner on Decentraland, you can rent properties such as homes, hotels, parks, cinemas, casinos, and more. The default area of ​​each is 16 sq m or otherwise. The main currency for trading on Decentraland is the cryptocurrency MANA.
In addition, the possibility of organizing a concert, selling tickets, and preparing an exhibition to sell digital art by public auction.
In 2012, Sandbox debuted as a mobile game. The game was launched by the French duo of Pixelowl co-founders Arthur Madrid and Sébastien Borget. It is a platform where users can be represented as customizable block avatars. In doing so, they become owners of what they create through blockchain and smart contracts.
Sandbox has three main products:
VoxEdit: A 3D modeling tool where you can create avatars, vehicles, plants, animals, tools, and more.
Marketplace: You can display your creations on the Sandbox, where you can sell your items.
Game Maker: Users can develop 3D games without using code.
You can get land and real estate and sell or rent it on Sandbox by trading the main currency, Sand. Or you can offer these properties at the Open Sea NFT Market.
The announcement of Illuvium caused quite a stir in the gaming world. This game is described as a "true triple-A, 3D blockchain" game. Illuvium is an Illusion game of sorts. In addition, this game contains Illuvials that players search for, capture using shards, or nurse back to health.
Once you get three Illuvials, you'll be able to combine them into one new creature - and raise their value - if they each reach their highest level through combat. Furthermore, players discover their armor and weapons from the Illuvium environment.
Illuvials also consider NFTs to be tradable. The more powerful and rare they are, the higher their value. You earn rewards from Illuvium or ILV ciphers after tournaments and quests and exchange your ILV on lluviDEX.
In 2020, the Chain of Alliance game was released for the first time. Chain of Alliance is a fantasy RPG that includes customizable monsters with NFT value. You have to select the best players and arm them with the best weapons, thus, increasing your chance of winning. Furthermore, you must enter up to eight characters in your team per round.
Metavrese Games :Conclusion
Today, in metaverse games, or as they are also called virtual reality games, the characters in the novel use symbolic images of themselves to interact with others in that virtual space. Also, you can use cryptocurrencies to trade on these games by the main work that each game depends on, and some games can be traded with more than one different currency.
In Metaverse games, players can reach their target using personal equipment or public ports. You can play some games in countries using metaverse tools such as VR or metaverse headphones, and some games you cannot play without them, but that is in a very advanced stage. Metastack is all about the metaverse; People Pay Millions Buying Land in Metaverse. Here's Why!