Best Metaverse Crypto Projects in 2023
02 April
Sara Wahba
Crypto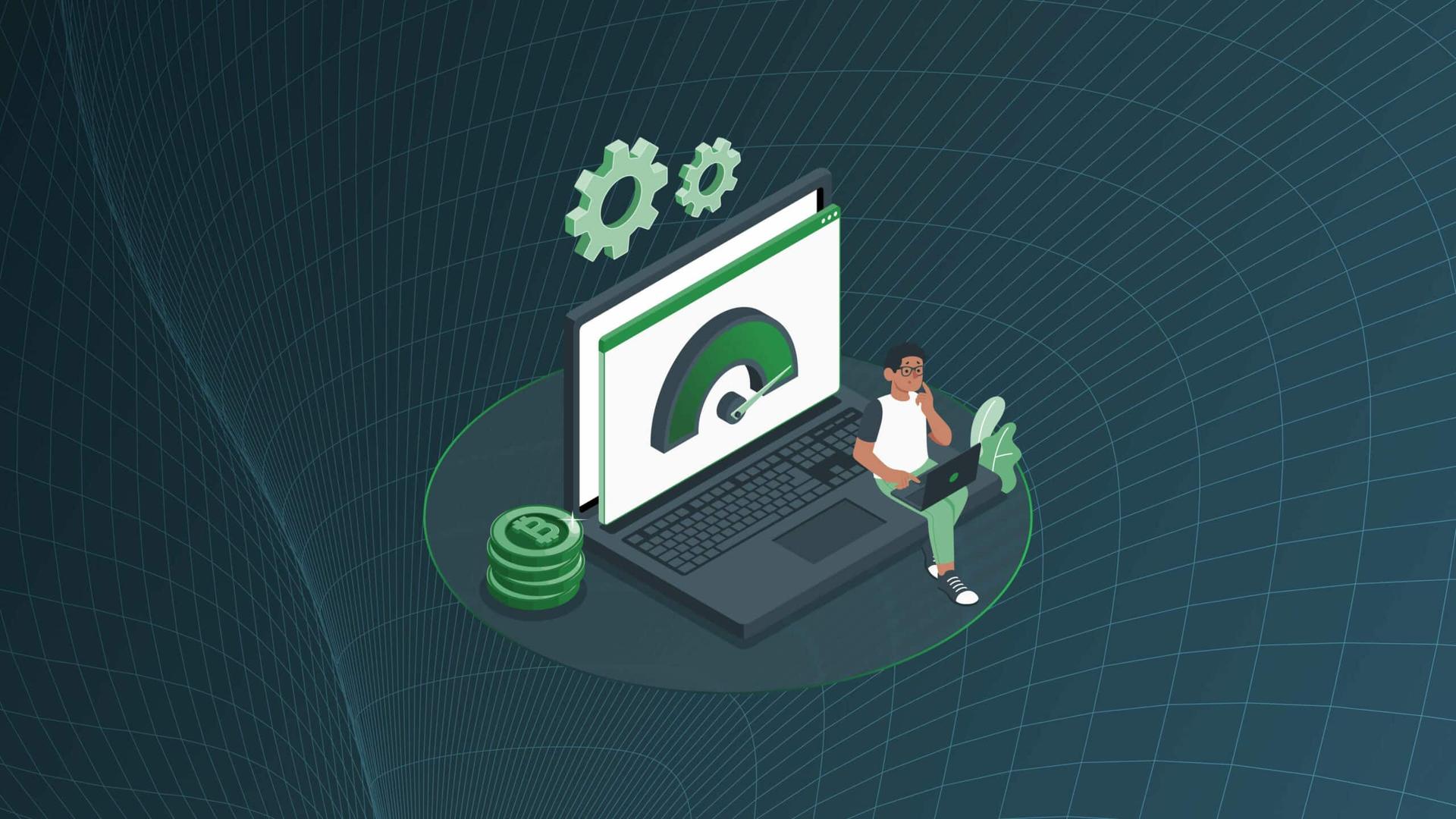 The world of metaverse crypto projects is exciting. With the market experiencing significant dips over the past year, investors are eyeing the top players such as $ENJ, $SAND, and $MANA, which have experienced a massive 90% drop. However, several new metaverse crypto projects are worth exploring alongside the old favorites.
In this article, Metastack will review five promising new metaverse crypto projects and three well-established ones to help you identify the best investment opportunity in the metaverse space for 2023.
A Closer Look at the Best Metaverse Crypto Projects 2023
Metaverse crypto projects are currently in their presale phase, offering investors the opportunity to purchase them at discounted prices with bonuses and guaranteed price increases.
While the stock market may not favor Mark Zuckerberg's significant investment in the broader metaverse, support for individual metaverse crypto projects remains strong.
In Q3 2022, a total of $1.2 billion was invested in blockchain games and metaverse crypto projects, according to data analysts at Dappradar.com. Here are some of the best Metaverse Crypto Projects:
Meta Masters Guild: New Web3 Mobile-Gaming Project is the Best Metaverse Crypto for 2023
Regarding metaverse crypto projects, our top pick for 2023 is Meta Masters Guild (MEMAG), which claims to be the world's first mobile-based Web3 gaming platform. Its native cryptocurrency powers MEMAG and aims to offer a range of product offerings in addition to its metaverse mobile game. By leveraging MEMAG, users can immerse themselves in the metaverse and engage in various exciting activities.
Meta Masters Guild – Play-and-Earn Dynamics
Meta Masters Guild stands out from other metaverse crypto projects by equally emphasizing the gaming experience and rewards. By promoting itself as a Play-and-Earn (P&E) gaming platform, Meta Masters Guild enables users to earn Gems, the in-game currency, while enjoying a quality gaming experience. These Gems can be exchanged for MEMAG tokens and earned in upcoming games like Raid NFT, a fantasy fighting game that utilizes NFT characters in multiple hostile environments.
Additionally, Meta Masters Guild's tokens will be available on Meta Kart Racers, another upcoming game expected to be released by Q2 2023. This PvP racing game will allow players to battle for Gems, which can be used to purchase other items or exchanged for MEMAG tokens. By offering multiple games and opportunities for users to earn rewards, Meta Masters Guild is set to become a leader in the metaverse crypto projects space.
The Meta Masters World Metaverse
The Meta Masters World, the upcoming metaverse of Meta Masters Guild, is one of the most exciting components of this metaverse crypto project. All in-game items will be minted as NFTs and sold on the Meta Masters World marketplace. Players will also have the option to purchase Premium NFTs, which offer advanced characteristics and in-game stats.
Furthermore, Meta Masters Guild plans to distribute tokens through various rewards and giveaways in the future, adding to the project's overall value. By creating a fully-realized metaverse with NFT-based items and a robust marketplace, Meta Masters Guild is poised to impact the metaverse crypto projects space significantly.
$MEMAG Ongoing Presale
Meta Masters Guild has a total token supply of 1 billion, with 35% of the supply allocated for the ongoing presale. Currently priced at $0.01 USDT per token on the second presale round, MEMAG is set to experience a 130% price increase to $0.023 by the seventh and final presale round.
The project has already raised over $1.2 million since launching its presale, with a hard cap of 350 million coins. Meta Masters Guild has undergone a rigorous security audit by SolidProof, demonstrating 100% code security, and has been KYC verified by CoinSniper. To learn more about this exciting metaverse crypto project, read the Meta Masters Guild whitepaper.
FightOut: M2E Cryptocurrency Available on Presale Now
FightOut is one of the best metaverse crypto projects in the Move-2-Earn sector, standing out amongst its peers. This M2E project is currently in presale, allowing users to participate in this exciting ecosystem. With two million subscribers each, Move-2-Earn projects like STEPN and Walken have demonstrated the appeal of linking real-world fitness to virtual-world rewards.
FightOut takes this concept to a new level, offering a unique fitness ecosystem that allows users to earn rewards for achieving their fitness goals. As a metaverse crypto project, FightOut enables users to connect their fitness accomplishments to in-game rewards and achievements. By doing so, FightOut has become one of the most exciting and innovative projects in the metaverse crypto space.
FightOut – Compelling P2E Mechanics
FightOut is a metaverse crypto project that combines challenging workouts with enticing rewards. The app tracks users' exercise progress and generates a unique NFT avatar for each user. Users can participate in sporting and combat games against other users. FightOut also incentivizes users with in-house, off-chain crypto REPS as a reward, which can be exchanged for exclusive merchandise and rewards within the FightOut ecosystem. This innovative Move-2-Earn approach sets FightOut apart from other metaverse crypto projects.
FightOut – Strong Tokenomics
FightOut uses $FGHT as the currency for users to pay their subscriptions. This not only provides a seamless payment process within the platform but also has the potential to support the long-term value of $FGHT. By incorporating $FGHT into the platform's ecosystem, FightOut is leveraging the benefits of metaverse crypto projects to create a unified and efficient payment system for its users.
Get Up to 50% Bonus Free in the FightOut Presale
The FightOut presale for its metaverse crypto project has attracted $1.5 million in the first 24 hours, with $3.45 million raised in total. There are limited $FGHT tokens left in stage 1, and a price increase is expected in stage 2. Early investors can receive up to 50% bonuses, with the highest offering $25,000 worth of free $FGHT. The FightOut metaverse plans a full release in Q4 2023, and investors can participate in a $250k giveaway with just $250 of $FGHT. Stay updated with the project's progress by following the official FightOut Twitter page with 49k followers.
RobotEra: Hot New Metaverse Crypto in Presale Now
RobotEra is a new metaverse crypto project currently in presale, offering a stunning sandbox world and strong Play-2-Earn mechanics. As a metaverse crypto project, RobotEra has undergone a full audit and is KYC-verified by SharkTeam and Coinsniper, providing investors with added confidence in its reliability and security. With a fresh take on the metaverse concept, RobotEra promises to deliver an exciting new user experience.
RobotEra – Rich in Lore and Compelling Gameplay
RobotEra is a metaverse crypto project set on planet Taro, where players take on the role of robots to explore, build, and create using in-house crypto $TARO and NFTs. Creative freedom is emphasized, with players joining tribes, owning land, and undertaking various mining and energy collection activities. Furthermore, real-world commercial opportunities are also available, including selling advertising space and hosting marketing events on their land.
Strong P2E Cycle Embedded in the RobotEra Ecosystem
Investors interested in the RobotEra metaverse crypto project will be pleased to know that $TARO is central to the ecosystem. Players can earn it through staking, trading NFTs, mining, land management, and market transactions.
Additionally, staking $TARO grants access to the RobotEra DAO, allowing players to contribute to important decisions that will shape the evolution of the metaverse. Also, this robust tokenomics model is expected to support the price of $TARO.
Get in Right At the Beginning of the $TARO Story
RobotEra's presale has started with $639k already raised and just under 60 million tokens remaining
in stage 1. The current price of $TARO is 0.020 USDT and will increase by 25%
in stage 2, followed by another increase in the final stage of the presale.