Can You Get A Free Metaverse Land?
16 August
Sara Wahba
Real estate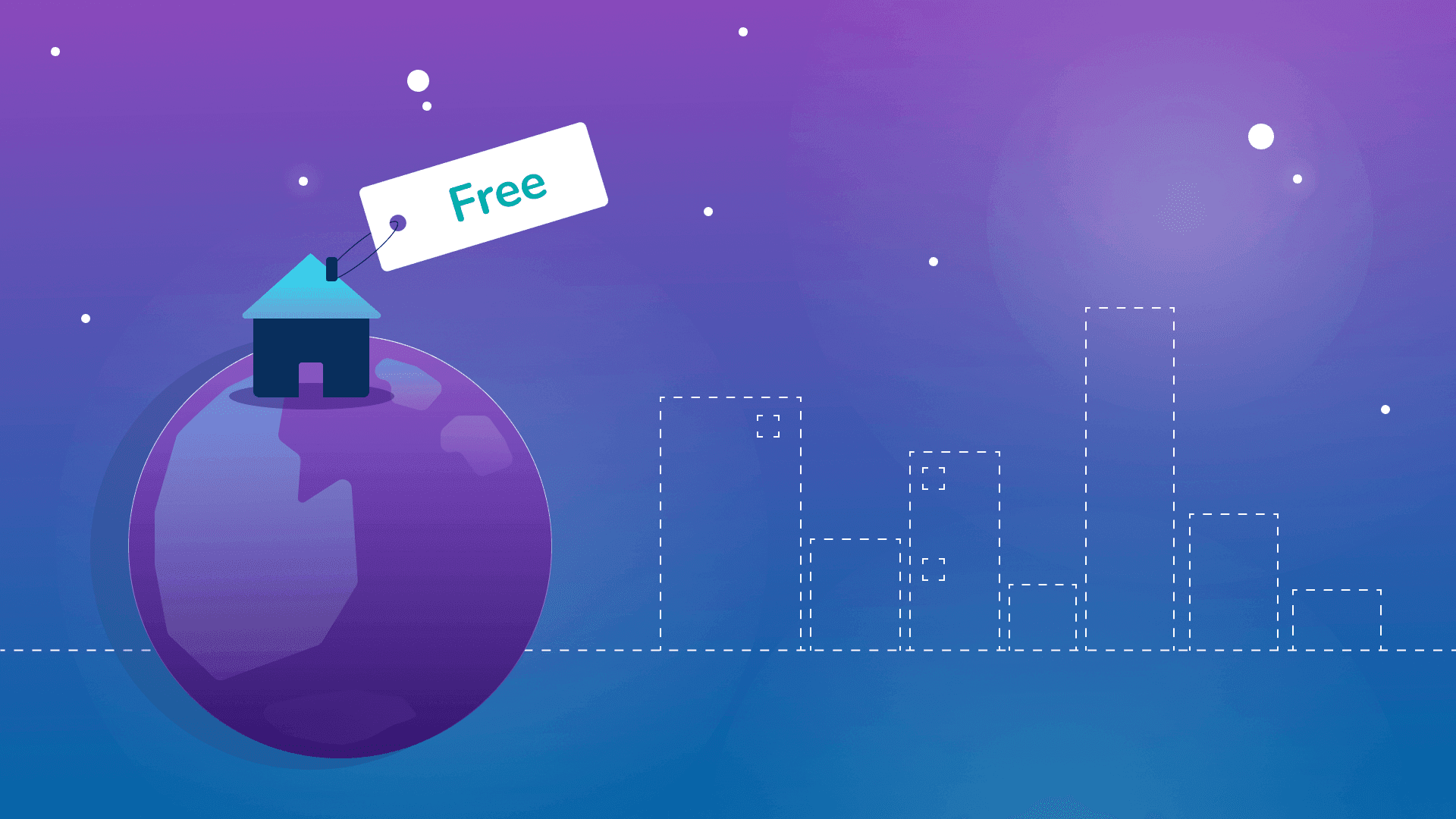 Can You Get A Free Metaverse Land? The answer is YES. It's possible to get a free Metaverse land. In this post, let's discover with Metastack how can you get this free Metaverse land and the best metaverse land to buy. We'll answer all your queries such as; can I buy land in the Metaverse? How to get free land in decentraland? And many other aspects.
How to Get a Free Land in the Metaverse?
If you don't have a lot of money to buy land in the Metaverse on virtual Worlds, there are other ways to get free Metaverse land.
Due to the widespread investment in Metaverse and the strong influence of the idea of virtual ownership, virtual lands are becoming very expensive on the major Metaverse platforms Decentraland, Sandbox, Somnium, and Cryptovoxels. Thus, you can take advantage of the free lands available on Metaverse to reserve a place for you in the virtual world.
Websites That Offer A Free Metaverse Land
As we agreed you get free Metaverse lands. We listed some of the websites where you can get meta lands for free in Metaverse.
Next earth
Next Earth offers free Metaverse lands. The site enables users to buy and sell on virtual land in the blockchain-based metaverse community. It is also a Website that cares about the environment and philanthropic initiatives, as well as a site that aims to help community governance, codes, and Defi solutions for the entire community.
Next Earth is still in its infancy; however, Next Earth is developing by leaps and bounds as its main focus is on land distribution, community building, and the launch of the Next Earth currency.
Cornucopias
Cornucopias Metaverse has features and features that make it one of the best sites that make you choose it over others to get your free Metaverse land, such as free land and designated islands. The website attracts people of all ages as it offers a variety of mini-games in themed areas such as "Farm Life," "Wild West," and "Age of The Samurai."
The Cornucopias Metaverse is built on the Cardano blockchain. The value of the project in the market is $12 million. The website allows users to acquire property and other assets based on NFT by playing games in a secure Metaverse. The COPI token can be used for governance and participation in various game activities while providing voting capabilities to the community.
Warriors of Aradena
Warriors of Aradena is an action strategy game. In this game, players can choose among thousands of warriors to defeat their opponents. The Warriors of Aradena are a collection of 8,000 unique Non-Fungible Tokens (NFTs) that symbolize the Kingdom of Aradena's warriors. In addition, the warriors are NFT assets, making them unique and player-owned.
You can purchase a unique piece of handcrafted artwork when you purchase the warrior. However, this unique piece not only acts as an avatar but gives you membership in the Aradena Kingdom. You have exclusive commercial and usage rights to the NFT representation and future free airdrops.
Can You Get A Free Metaverse Land: Conclusion
You can get free Metaverse lands by simply looking for free land tokens or airdrops on new metaverse projects. For example, Next Earth, Warriors of Aradena, and many other websites. You can leverage the NFTs on these websites. Metastack gives you an excellent opportunity to learn how to identify upcoming good land NFTs projects early so you can grab the land for free or at a low price.