Metaverse Crypto: Should You Consider Investing In It?
10 June
Sara Wahba
Crypto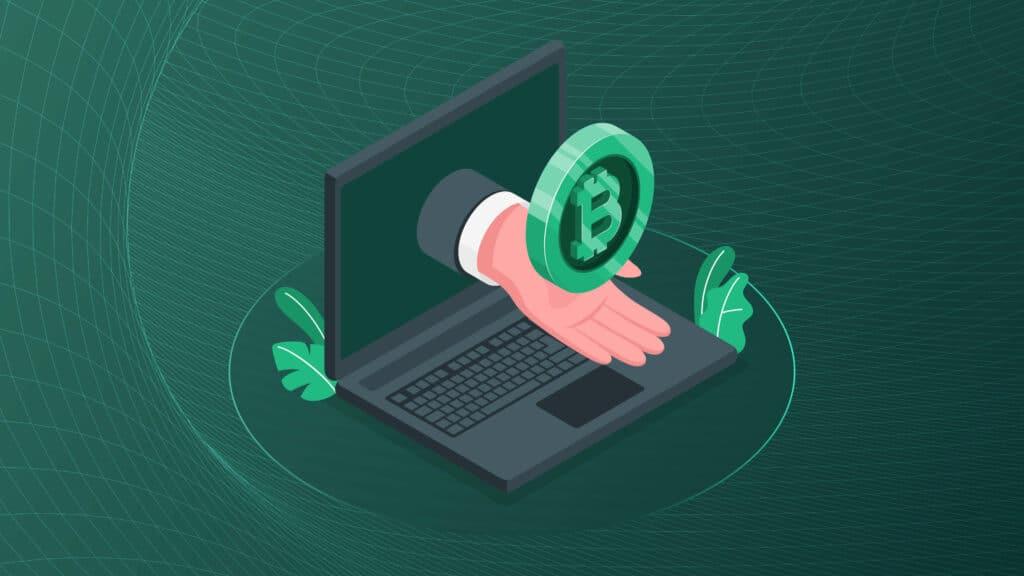 The emergence of the Metaverse has unleashed a thrilling and influential phenomenon, captivating the attention of enthusiasts worldwide. Among the myriad metaverse crypto coins available, some have delivered staggering returns, exemplified by the extraordinary success of AXS, the metaverse crypto coin associated with the Axie Infinity game. With an initial launch price of $0.15, this token skyrocketed to an impressive $165 within just one year.
The remarkable performance of metaverse crypto coins has piqued the interest of astute investors eagerly seeking the next groundbreaking opportunity within the Metaverse.
In this comprehensive blog post, Metastack will delve deep into the world of metaverse crypto, exploring the realm of crypto coins and NFTs, unveiling new and promising metaverse crypto projects, showcasing top metaverse cryptos, and providing valuable insights into acquiring metaverse crypto. Get ready to embark on an exciting journey into Metaverse crypto, where extraordinary possibilities await those who dare to venture forth.
What Is Metaverse Crypto?
Metaverse crypto pertains to the specific currencies employed within metaverse games or virtual worlds. Furthermore, the connection between the Metaverse and cryptocurrency has sparked controversy, with varying opinions from experts.
On the one hand, proponents advocate for a metaverse economy that operates independently of cryptocurrency. Conversely, others argue that the Metaverse's existence and success hinge on crypto integration.
Within the realm of metaverse crypto, specific cryptocurrencies, such as Metaverse Exchange, can only be obtained by acquiring another cryptocurrency.
For instance, purchasing Metaverse Exchange necessitates the prior acquisition of Ethereum (ETH).
Also, this interplay highlights the interdependence of different cryptocurrencies within the Metaverse ecosystem. As the Metaverse continues to evolve, the role of metaverse crypto remains debatable, with its potential impact on the digital landscape yet to be fully realized.
What Are Metaverse Tokens?
Metaverse crypto tokens, also known as Meta coins, are cryptocurrencies that function as the designated currency within specific virtual environments. Moreover, each metaverse project has unique tokens tailored for transactions and activities within its distinct digital realm.
Holding metaverse tokens grants users access to various services and applications within the virtual world and special in-game abilities. Additionally, certain tokens represent exclusive virtual items, such as clothing for avatars or memberships to specific communities.
Also, the key distinction between traditional gaming currency and metaverse tokens is that the latter possess value in the virtual and real worlds.
Metaverse tokens can be exchanged for fiat currencies, and if they are in the form of non-fungible tokens (NFTs), they can also serve as proof of ownership for real-world assets like collectibles or artworks.
Examples of metaverse tokens include SAND, utilized in The Sandbox metaverse, MANA, the currency of the Decentraland project; and ENJ, the token associated with the Enjin metaverse.
Furthermore, these tokens provide users with a gateway to engaging in immersive digital experiences while harnessing the potential for real-world value and integration.
What Crypto Is Best For Metaverse Investment?
Some of the top-performing assets within the Metaverse currently include:
SAND, a metaverse crypto, serves as the official currency within The Sandbox, unlocking many possibilities for users. This versatile token is crucial in facilitating transactions involving real-world and digital assets, including NFTs, through The Sandbox marketplace.
Moreover, SAND holds value in acquiring virtual land and participating in gaming experiences.
Interested individuals can explore prominent exchanges such as Binance, Huobi, WazirX, and other leading platforms to access this metaverse crypto.
With SAND, users can immerse themselves in the metaverse, engaging in a vibrant ecosystem that offers a seamless fusion of virtual and tangible assets underpinned by the power of cryptocurrency.
MANA, a metaverse crypto, functions as both the in-game currency and cryptocurrency within the captivating world of Decentraland. Operating as an ERC-20 token, MANA empowers users to acquire LAND, a virtual real estate, or make payments for various goods and services offered in Decentraland.
Also, this versatile token is available for purchase through notable exchanges like Coinbase, FTX, and other platforms, further cementing its significance within the crypto landscape.
Furthermore, MANA enables individuals to immerse themselves in the virtual realm of Decentraland while utilizing a unified digital currency to engage in diverse transactions and experiences.
AXS, a prominent metaverse crypto, is the currency of the highly acclaimed gaming platform Axie Infinity.
While AXS is available for purchase on leading crypto exchanges, users have an additional avenue to acquire these tokens.
By nurturing virtual pets known as Axies, individuals can earn AXS tokens, double as valuable NFTs for participating in competitive tournaments against fellow players.
Notably, AXS can be found for sale on esteemed exchanges such as Binance, Coinbase, and Gemini, further solidifying its position as a notable player in the metaverse space.
APE, a metaverse crypto, operates as an ERC-20 token on the Ethereum blockchain, offering holders numerous advantages. Apart from governing the Ape ecosystem, token holders can access various games and products.
Notably, APE is the native token for Otherside, a captivating metaverse game developed by Yuga Labs, the creators of the immensely popular Bored Apes Yacht Club NFTs.
Also, APE coins are being burned to enhance their value, reducing their presence within the ecosystem. Despite this ongoing process, APE remains an alluring investment opportunity, as its price remains enticingly low, attracting potential investors seeking to explore the metaverse crypto space.
Highstreet, a promising project, holds significant potential for metaverse applications. Users can shop for various items within this virtual high street, benefitting from integrating numerous Shopify stores directly into the platform.
Furthermore, Highstreet envisions incorporating gaming and NFTs, opening doors to exciting possibilities.
Also, the project's partnership with HTC, a renowned tech company, adds further credibility and potential for substantial growth. Highstreet presents a compelling opportunity to explore the convergence of the metaverse and crypto, offering users a chance to participate in a dynamic and transformative digital ecosystem.
Metaverse Crypto: Conclusion
In conclusion, the Metaverse and its associated crypto investments hold immense potential for the future, although the exact extent of their impact remains uncertain.
Nevertheless, major global companies are placing their bets on the success of this evolving technology, paving the way for exciting opportunities.
As with any nascent technology, being an early adopter is crucial for reaping the greatest benefits from its success. Therefore, now is the ideal time to start hedging your bets and exploring the possibilities of becoming one of the pioneering metaverse millionaires.