What Are The Best Metaverse Games?
24 November
Sara Wahba
Meta Games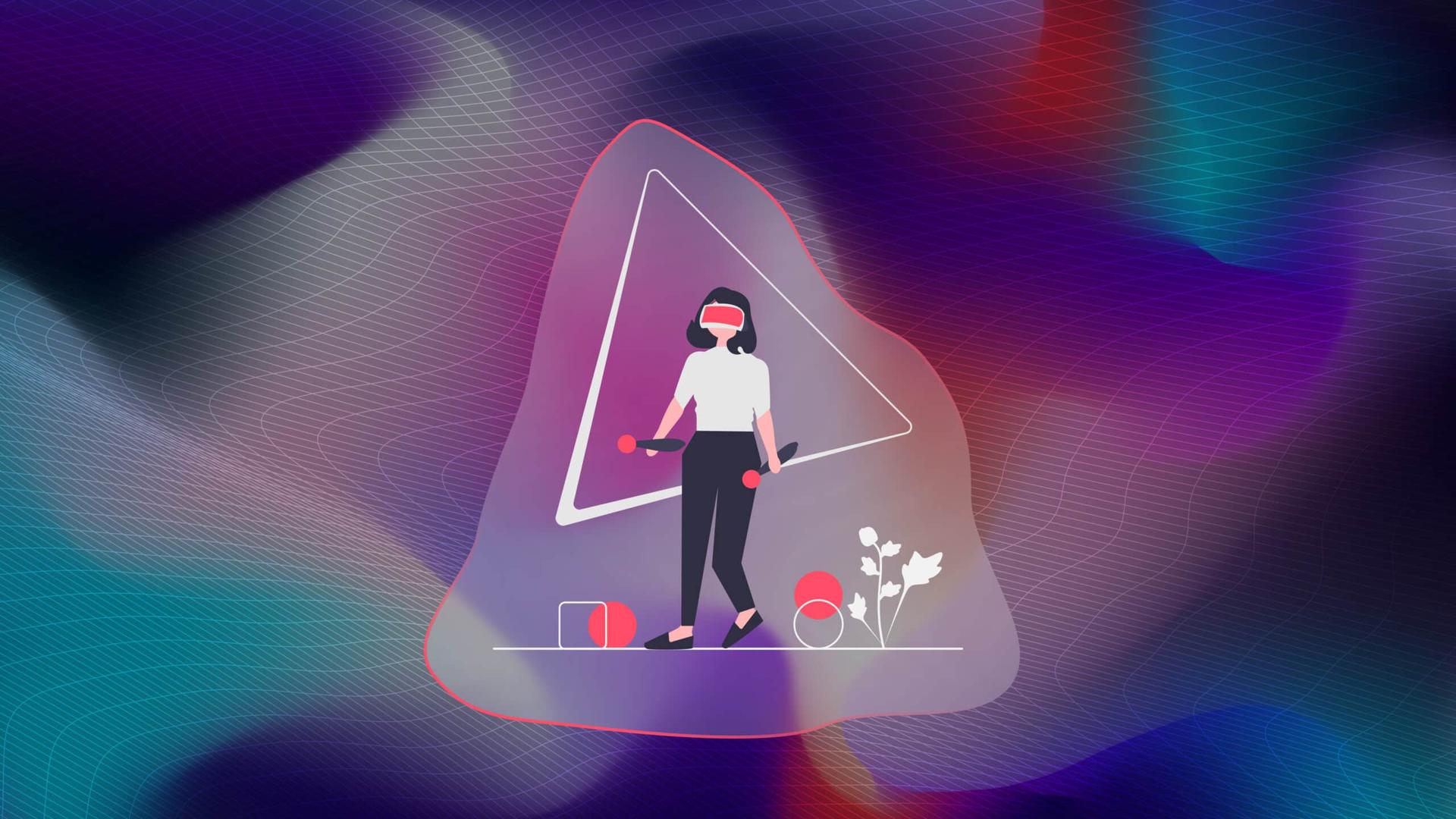 Virtual reality (VR) is a technology that allows users to interact with digital environments using head-mounted displays (HMD). VR headsets it's been around for decades but typically cost several hundred dollars. However, it eventually became available for many metaverse game fans enough to make it mainstream. There are many VR experiences, ranging from simple games to full-blown simulations. Some people use VR to escape real life, while others use it to immerse themselves in new worlds. The good news is that you can have fun and enjoy many metaverse games without using the VR headset. In this post, Metastack lists many top virtual worlds games - metaverse games that you can enjoy without using a VR headset.
So, What Are the Best Metaverse Games?
It is not necessary to use a VR headset to be able to play all the metaverse games. Of course, you'll need it for some virtual games, but not all, only the pro-level ones. Here is a list of the best games that you can play in the virtual world without using a VR headset:
Axie Infinity
Crypto lovers, especially Ethereum and NFTs users, may like to play metaverse games such as Axie Infinity.
Axie Infinity is built on the idea of collecting pets. In this game, players can collect NFTs representing digital pets called "Axies." Additionally, they can be encountered and bred with each other within the game.
Fortnite
Fortnite is primarily an online gaming platform. However, this incredible platform has evolved to keep pace with the developments of the current era. Thus, it could recognize the importance and spread of metaverse games, so it added some virtual games that you can play without using VR For Metaverse.
Moreover, the platform has added some exceptional features to Metaverse. These include:
Live concerts (Travis Scott even had one)
Players can build their virtual worlds and interact with each other through game avatars during events.
Virtual museums and art galleries.
Minecraft
Minecraft is one such sandbox game. The idea of ​​the game is inspired by the exploration of the world, as the game allows virtual players who love metaverse games to explore the world, extract resources, build structures, and shape it exactly as they want.
The game works somewhat differently, as it is generally customizable. The game allows players to build their virtual world or metaverse in their way and with distinctive design instead of all players interacting together in one place.
However, somehow, the game kept sight of the importance of participation and interaction. Thus, it enabled gamers to play online with friends.
Roblox
Roblox is a great and very entertaining metaverse platform game. In addition to being and game-creation system. The games within them contain a cash system that players can use to make purchases within the individual games. It is a game where you can earn real money. In addition, the Roblox metaverse game is trendy among kids who love metaverse games.
The Sandbox
The Sandbox is one of the most critical platforms for metaverse games and enables you to use crypto like Ethereum to transact across the virtual world. The game allows you to build everything you need or want in the virtual world on the sandbox platform.
The main idea of the game is continuity. You keep playing non-stop as there is no end goal of the game. Instead of reaching the end goal and losing the enthusiasm for the game or switching to another game, players build, own, and monetize their gaming experiences. Thus, they continue to play virtual games endlessly.
VRChat
The basic idea of VRChat revolves around the players' avatars. The game enables you to talk to others through your avatars, play games together, and interact with the larger community of metaverse games.
This game has changed the concepts of communication between people and players. Communication between players is no longer limited to words on the screen but avatars looking at each other and speaking out loud.
Best Metaverse Games: Conclusion
If you are a beginner in dealing with Metaverse, then you are the one concerned with this post. Metaverse games like Fortnite, Roblox, and Minecraft might be the best places to start playing Metaverse. And if you are a fan of virtual games very much, and you are playing at an advanced level with the grand professionals in Metaverse, then using VR can help you advance more in the top games in Metaverse. Otherwise, a VR headset is not necessary to play Metaverse games. Stay tuned to Metastack to learn more about the virtual world.